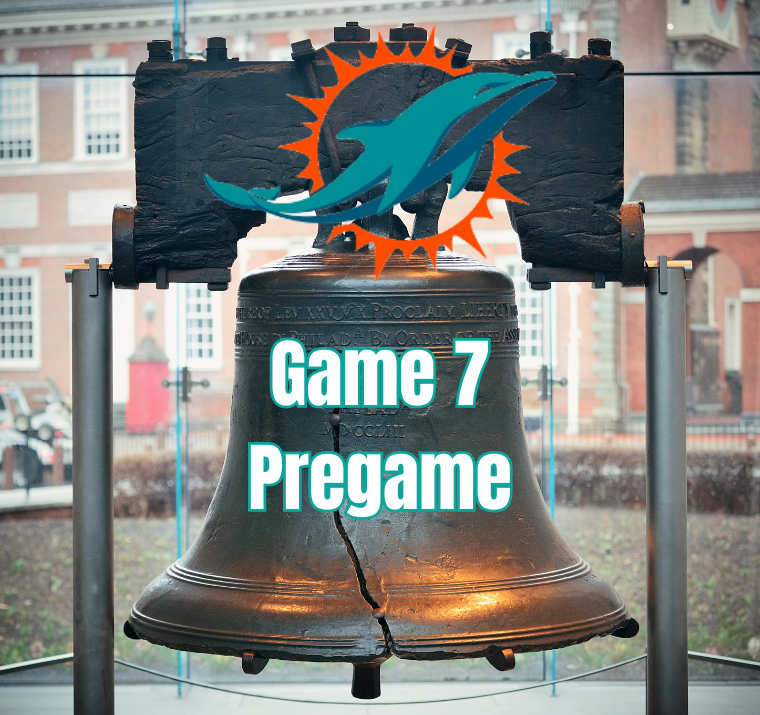 Miami Dolphins Game 7 Pregame
The Miami Dolphins are flying into the Eagles nest to take on the tough Philadelphia team. Both teams enter this game with 5 and 1 records. The Eagles are coming off their first lost of the season.
Dolphins at Eagles: Game 7 Facts
Kickoff Time: 8:20  PM (EST)
TV: NBC (National Telecast/NBC)
Opponent: Philadelphia Eagles
Location: Lincoln Financial Field~ Philadelphia, PA 
Keys to the Game
Avoid turnovers on offense
Create turnovers on defense, the Miami Dolphins defense has not created a turnover since the Denver Broncos game.
Have a balanced offensive attack
Get organic pressure on the QB
Do not let Hurts beat you with his legs, make him beat you throwing under pressure
Prediction:
I see game in the neighborhood of 31 to 28. I've had a tough time figuring the winner out for this one. I hope the Dolphins win but since it is on the road in prime time, I feel like the Eagles will eek out the 3 point win. I hope I'm wrong, but Eagles 31 Dolphins 28.
---
Top Stories