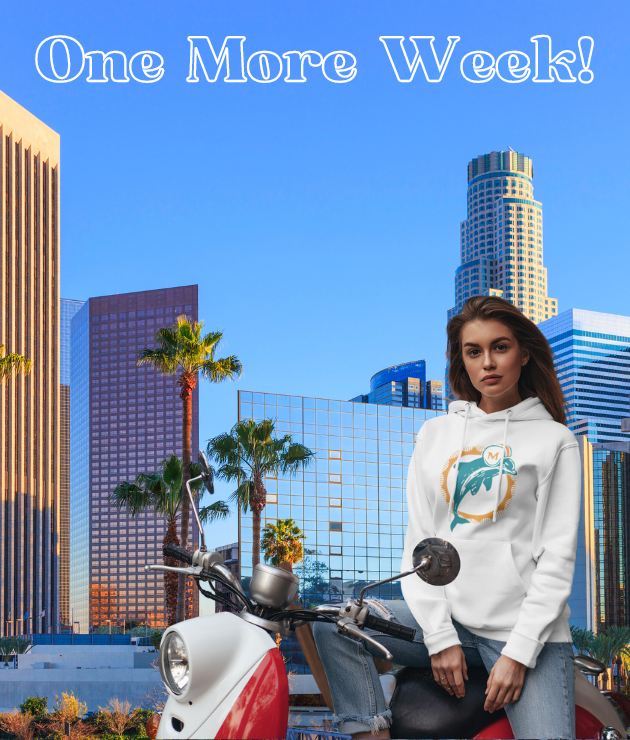 One More Week then Fins Up
In one week from today (09/03/2023), we will to see the Miami Dolphins play in a game that counts! Are you ready for it?
Fins Up Time is Nearing
For the most part the roster as we see it now, will be the roster that will make or break the Miami Dolphins this season. Overall, it feels like this roster is the best we have seen from the Dolphins in a long time.
Like any team getting ready for the first week, the key will be to keeping the roster intact as possible. Injuries are a part of football unfortunately, but if the stars of this team stay away from injuries for the most part then it should be an excting brand of football.
West Coast Success?
Last season, Miami never really recovered after losing two games on the west coast. Sure, the Dolphins made it into the playoffs but it seemed like the team lost steam after those losses on the west coast. They battled the Bills tough following the west coast trip, but it was still part of a five losing streak.
Injuries factored into it, but that is par for the course in the NFL. Miami will have to overcome such obstacles this season if they want to meet their goal of being a playoff winning football team.
No Excuses in 2023
Braxton Berrios will become the first player in Dolphins history to wear 0 on his jersey. To me that is fitting, because this will be the zero excuse year for Chris Grier. Grier has built this roster to win and to win now, to his credit he has made some solid moves. But, no one cares about moves until those moves leads to winning football games.
Are you ready? Dolphins Thirsty is ready!!!!!
Reach out here or on Twitter/X to talk all things Dolphins!
Top Stories