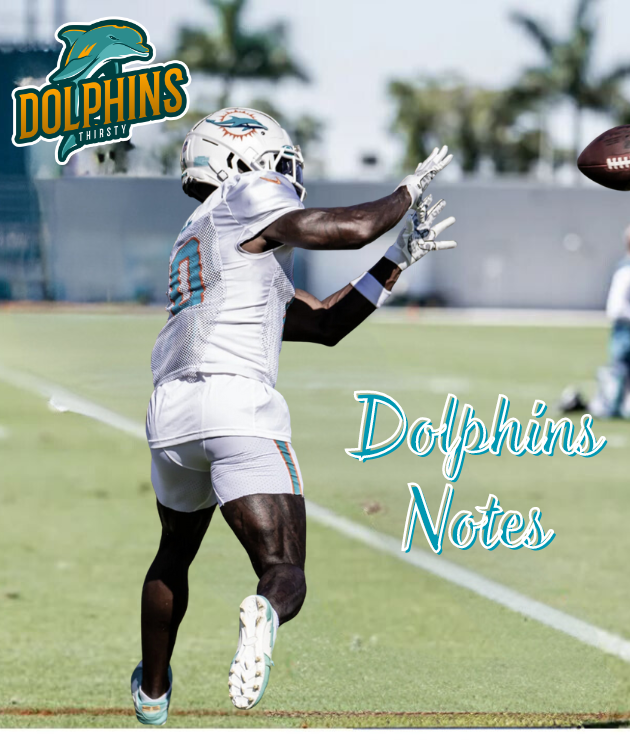 Tyreek Hill Returns to Practice
The Miami Dolphins got some good news on the WR Tyreek Hill front today. Yesterday, Hill did not participant in practice drills due to a reported hip injury. However, today Hill was practicing in a limited capacity but told on scene media that he was going to play this coming Sunday.
Other Notes on the Miami Dolphins
LB David Long was a full participant in today's practice. Long had to leave the Eagles game as a result of a collision with teammate S Jevon Holland.  Holland is still concussion protocol but did practice on a limited basis today. The status for Holland for Sunday's game is still unknown.
It seems like OL Lester Cotton will start at left guard this week. It was Cotton who came into the Eagles game after starting LG Isaiah Wynn left the game with a quadriceps injury. Wynn has since placed on injured reserve (IR).
Decisions Loom
The Dolphins (any team) can only bring 8 injured reserve players back to the active roster during the course of a season. OL Robert Jones and RB Jeff Wilson have taken up two of those moves. The 21 day window is open on DB Jalen Ramsey and WR River Cracraft. If both Ramsey and Cracraft return, the Dolphins will be down to four moves on bringing back IR players.
It seems safe to say that Miami would like two of those moves to be LT Terron Armstead and RB De'Von Achane. Will the Dolphins hold onto some moves in case some other issues arise on the injury front later in the season?
Dolphins Chatter Show 10/26/2023
Top Stories