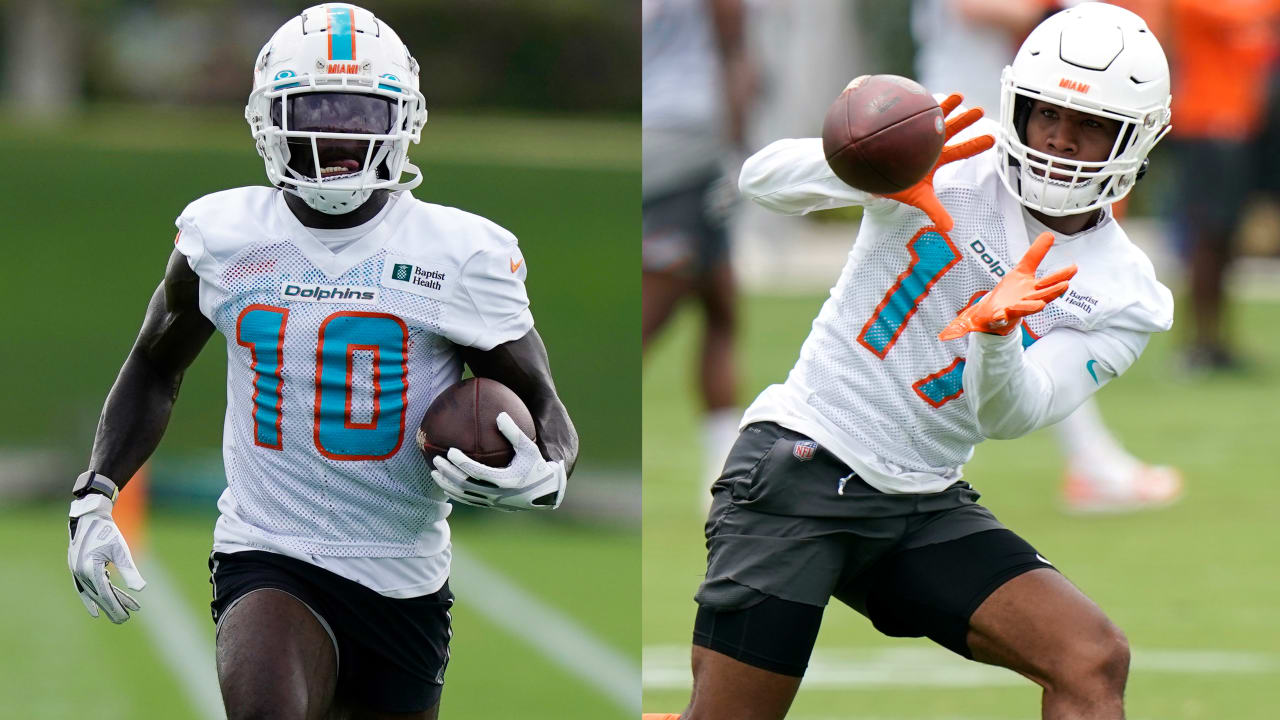 Waddle Hill
Welcome to Waddle Hill!
Waddle Hill is run by Jaylen and Tyreek of the Miami Dolphins! Fans of the Dolphins that are old enough to remember the days when Mark Clayton and Mark "Super" Duper were on the team have hope they will get an updated version. It has been a long time since a duo of receivers has given the fans so much to be excited about heading into a season.
Tyreek Hill who was acquired in an offseason trade by the Miami Dolphins seems excited to be in South Florida. Tyreek has quickly adorned himself to Dolfans with high praise of Tua Tagovailoa. He has opened a business in Aventura as well as has his own podcast. To focus on the 2022 season, Tyreek has put the podcast on hold until February of 2023.
Fans that have watched the NFL over the past few seasons know that Tyreek is a playmaker! The Dolphins have been lacking in big plays for way too long. Tyreek recently told the media,
"God gifted us with this great game of football. He gifted me with this skill set, so why would I let it go to waste? I feel great. So, each and every opportunity I get to get on the field, I'm going to let my talents be on display.
"I'm ready to finally be welcomed into Hard Rock Stadium. Very excited. My family is very excited," Hill said. "I just can't wait to score my first touchdown in that aqua."
Dolfans can't wait either!
Waddle Hill~Jaylen
Jaylen Waddle had a fantastic rookie season hauling in 104 receptions (A rookie record) with 6 touchdowns. Yet, he feels that he has a lot of room to improve. Waddle has missed a little time in training camp with a lingering injury. However, he is ready to go now as he was a full go at practice according to reports.
Waddle has always been known as fast, but now he has a guy that lines up on the same team as him that might be even faster. It should be a fun season watching defenses try to figure out which member of Waddle Hill they need to concentrate on more. With the other additions Miami has added this year, there is no wonder why Dolphins fans are expecting a playoff push!
Follow us on Twitter @DolphinThirsty
Check Top 3 Favorite Dolphins Games: ns-games/https://dolphinsthirsty.com/my-top-3-dolphi
Top Stories